Bars Certification Course in Teton Valley August 5th
Access Bars Certification August 5th 2017
Join Brooke for a full day of play, transformation,
Shifts in awareness &
Become a certified Access Bars Practitioner!
During this one 8 hour course you will:
Learn the 32 Access Bars Points
Learn how to use the powerful Access tool called the Clearing Statement
Give and receive Bars twice with Brooke's assistance
Begin to tap into your own awareness and your bodies wisdom
Become a certified Access Bars Practitioner
I wonder how much contribution this Bars Certification course with Brooke August 5th could be to your life?
Call or email to register today. (208) 201-5567
beewellayurveda@gmail.com
The Access Bars are 32 points located on your head that when lightly touched and gently held trigger an electromagnetic release on both a physical and mental level. This release creates space and allows for change and healing to occur in many different areas of your life that may feel stuck or blocked. When touching these points or bars of energy on your head we are creating a circuit that starts clearing and deleting any stress, limitations and point of views that are preventing you from having the ease, creativity, mental clarity, money flows, fulfilling relationships, healing or whatever subconscious limitations you are dealing with.
A few of the benefits people have experienced from having their Bars run:
More ease in falling asleep and deeper sleep
Less worry and anxiety
Greater mental clarity
Decrease in symptoms of disease
More ease in weight management
Greater sense of peace and ease in  life
More ease in creating the life that is desired
How does it get even better than that?
Parents and Bars Facilitators from all over the world have experienced amazing healing results with running Access Bars with children.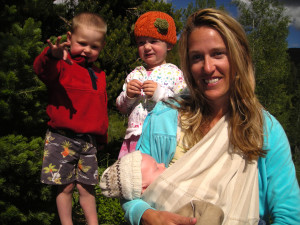 Some of the benefits of running Access Bars with children:
Less temper tantrums
More ease in falling asleep at night
Deeper, more restful sleep
Smoother relating with others
Less worry about school
Higher test scores
Decrease in symptoms of ADD, ADHA, OCD and Autism
More ease in healing on a physical, mental and emotional level