Free Family Wellness Series at Flutterby
Access Consciousness Removing Limitations
August 2nd @ 3pm
Presented by Renee Tennant
What if your child's defined "problem" is really a misinterpreted talent and capacity?  What if your own so-called wrongness is really a strongness?  Through the tools of Access Consciousness, body dialoguing and a hands-on process called The Bars, let's play!
Family Resilience during Cold & Flu Season  
Using Acupressure and Traditional East Asian Medicine.

September 6th @ 3pm
Presented by Nihal Kaur, L.Ac                   
How to avoid getting sick, and bounce back quickly if you do. Nihal will offer simple techniques to support the immune system naturally and quick fixes for healing yourself and your loved ones.
* The quickest dietary rescue when a cold is imminent
* The best acupressure points to keep the immune system strong
* Why it's important to manage phlegm production immediately
An Introduction to Ayurveda       October 4th @ 3pm
Presented by Brooke Pilkington of Bee Well Ayurveda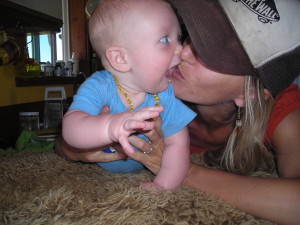 Brooke will lead us on a journey into the world of ayurvedic wisdom. We will:
Begin with a brief guided meditation to connect with the five elements,
Explore the three ayurvedic body types,
Discuss the universal qualities that will help each of us find a healing balance in our lives.
Brooke will include practical tips to help you find health and clarity through the fall and winter seasons.
Tools for a Healthy Harmonious Holiday Season.                                                         November 1st @ 3pm
Presented by Talei Loloma
Do you want a simple, stress free, healthy holiday season? In this workshop you will:
• Learn how to create yummy treats that are more wholesome than the traditional sweets by substituting ingredients such as sugar, wheat and chocolate in recipes + recipe resources.
• Learn essential keys to having a harmonious holiday season and take a checklist home with you.
• Experience a powerful ancient technique to reduce stress, anxiety, depression, insomnia, digestive disorders and beyond. The 61 points present an amazing opportunity for deep states of relaxation and healing.
Flutterby is located at 210 Natural Bridges Drive, Santa Cruz, CA 95060      
Click here for a printable flier Free Family Wellness Series at Flutterby
Contact Brooke with any questions @ beewellayurveda@gmail.com (208) 201-5567