Hello, my name is Brooke and I'm so thrilled to meet you. I am the mother of two amazing beings, a certified Bars Facilitator, a certified Ayurvedic Practitioner and a Birth & Postpartum Doula.
Using Access Consciousness and Ayurvedic awareness I'm excited to assist you on your journey towards empowered healing. I enjoy sharing tools that create shifts in health and awareness in a fun, nurturing and playful environment. I love facilitating classes and one-on-one sessions with people who are seeking more ease, joy and freedom from physical, mental and emotional limitations in their lives.
Is it time for you to re-claim the power of choice in your life? Are you ready to choose an amazing relationship with your body? I'm ready to support you in creating the life that you desire to be living and assist you in clearing out the chatter in your mind as well as remind you just how potent and strong you truly are.
I also love to travel! Call or email me today to set up a Bars Training or Retreat in your area.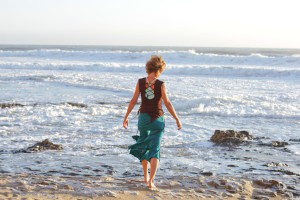 More background:
I have a deep love and appreciation for the mountains. I grew up and have spent most of my life exploring the mountains and rivers of the Rocky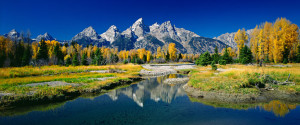 Mountain Range. I love being active and I love playing outside. Some of my favorite ways to spend my precious days are  surfing, snowboarding, mountain biking, doing yoga, playing with consciousness, running bars and enjoying my family and loved ones.
I graduated from The University of Wyoming in 2000 with a degree in Geography and Natural Resources. I spent my summers in the back country  participating in research projects in the Rout National Forest in Colorado and Yellowstone National Park. This special time spent in nature learning about the green world  has served as a strong foundation for my herbal healing studies and practice. I was also fortunate to be part of a threatened species relocation project in Moss landing, California.
I attended The California College of Ayurveda from 2003-2005. While attending CCA I worked in the Herb department where I offered workshops and took over the leading role in the herb department until I graduated and finished my internship in 2005. From 2004-2005 I was honored to study Herbology and Women's Wisdoms under Kami McBride. Kami taught me about western herbology and medicine making and how to connect with our herbal allies on a deeper more intuitive level.
From 2006- 2009 I had a healing practice in Victor, Idaho. I offered Ayurvedic Consultations, Pancha Karma Therapies and Doula Services. I became a certified Doula through DONA International in 2007.
From 2010-2017 My family and I relocated to Santa Cruz, California where Bee Well Ayurveda was born. I created many Family Wellness
Events supporting the gathering of community and  many Goddess Events empowering women with tools to support them on their journey . I  lead Mother-Daughter Moon circles as well as invited clients to step into a different possibility with Ayurvedic body work, cleanses and Access Consciousness tools and classes.
Today I offer energetic body classes, transformation workshops and one-on-one empowerment session from my sweet office space in Sebastopol, California. Click here to contact me today and find out more about what fun adventures I'm facilitating.