Summer Time
Summer is the Pitta time of year. In the summer we  focus on balancing the fire element in our bodies.
Summer is a great time to keep cool with juicy seasonal fruit, salads, cucumber and lots of mint.
Summer Recipes
Cucumber Yogurt Soup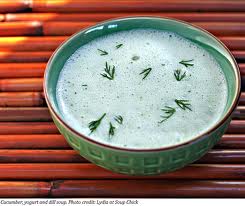 5 medium organic cucumbers, chopped
1 1/2 cups water
1 1/2 cups organic plain yogurt
1 TBS dill, 1 tsp cumin, 1 tsp coriander
1 tsp lemon juice
1 cup edible flower petals to garnish; dandelions, rose, nasturtium or lavender
Combine all ingredients in blender until smooth.  Garnish with petals before serving.
Electrolite Balancing Tea
32 oz of water
2 tsp honey or maple syrup,
1 tsp salt
squeeze 1/2 lemon or lime
Stay cool this summer by adding mint to your water. Mint draws the  heat out of your body. Adding cucumber to your water is also cooling, soothing  and hydrating for your body in the heat of the summer.
Sprouted Garden Salad
4 cups leafy greens; spring salad mix, romaine lettuce, dandelion greens…
1 small beet grated, 1 carrot grated, ½ cucumber sliced, 1 tsp fresh grated ginger,
½ cup raw sunflower seeds, slivered almonds or diced walnuts
~1 cup sprouts: mung beans, sunflower seeds, sesames seeds…
Mix; 3TBS lemon juice and 3TBS olive oil 1tsp raw honey
Toss all ingredients and enjoy.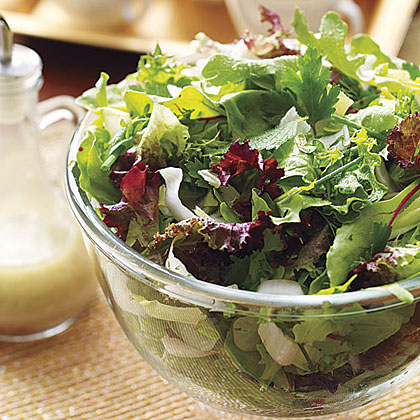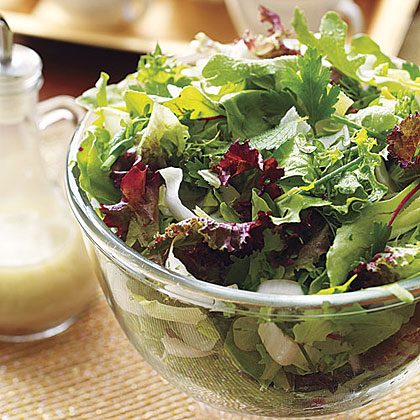 Simple Salad Dressing
Place all of the ingredients into a wide mouth mason jar and use an immersion blender to make this dressing, or you can use a regular blender. This dressing will keep in the refrigerator in a sealed jar for  1 week.
1 cup good quality extra virgin olive oil
1/4 cup red wine vinegar
2 tablespoons balsamic vinegar
2 tablespoons honey
the juice of one small lemon
4 cloves garlic, peeled
1/4 cup fresh basil or 2 tablespoons fresh, pungent herbs like: oregano or thyme
3/4 teaspoon sea salt
1/2 teaspoon freshly ground black pepper
Place all ingredients into a blender and blend until smooth. Taste and adjust salt and seasonings if needed. Store in a sealed glass jar in the refrigerator