Spring Time
Spring is the kapha time of year and is a great time to  focus on bringing balance to the water and earth elements in our bodies. Spring is also an amazing time to create new possibilities. When we  detoxify our bodies we create space for a new relationship with our bodies and add potency to our capacities to create what WE desire to experience in our lives.
I would love to gently guide you through some ways that I have found ease in creation through cleansing my body in the spring and the fall on both  physical and energetic levels. Eating with the season is one way you can add rhythm and detoxification to your daily life. In the spring we have an abundance of bitter  greens and they are ideal for cleaning our blood, clearing up our skin, and adding so much nourishment and prana to our physical bodies. For more information, on detoxifying your body in the spring, please check out my Spring Cleanse link below.
Spring Recipes
Dandelion Pesto

1 bunch of dandelion greens
1 bunch of spinach, basil or other greens
1-2 cups of walnuts, pine nuts or sunflower seeds
~2 cups (16oz.) or more of organic olive oil
Juice of one medium lemon
3-4 garlic cloves and salt to taste
Directions: blend all ingredients except the greens first. After nicely blended start adding greens and blend until smooth, or desired texture, add more oil or a little water if blender is struggling.
Kitchari is a super nourishing and easy to digest meal that allows your body to detox and heal.
Detoxifying Tea
1 tsp cumin seeds
1 tsp coriander seeds
1 tsp fennel seeds
Bring 2-3 cups of water to a boil, add the dry herbs and boil for 5 min.
Strain into a thermos and drink through out the day.
Spring Slaw
3 to 4 cups sliced green cabbage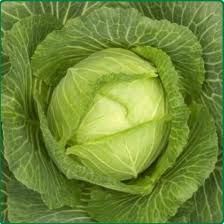 3 to 4 cups sliced red cabbage
2 to 3 carrots, grated
1 cup chopped fresh chives
½ to 1 cup chopped almonds
Dressing:
6 tablespoons extra virgin olive oil
4 tablespoons apple cider vinegar
1 to 2 tablespoons  honey
1 teaspoon grated fresh ginger
1/2 teaspoon Dijon mustard
½ teaspoon of sea salt
Thinly slice the cabbage and grate the carrots. Mix vegetables in a large bowl. Add the chives and almonds. Whisk together the dressing ingredients and pour over the vegetable and toss together. Serve and enjoy!
Yummy Dhal and Greens over rice
Soak 1 ½ cups split mung beans for 30 min. Then
rinse until water runs clean.
In a deep skillet or a pot warm;
2 TBS ghee or coconut oil
1 TBS. chopped fresh ginger
1 tsp. turmeric
1 tsp. cumin
1 tsp. coriander
1 tsp. mustard seed
½ tsp. garahm masala (opt)
¼ tsp. hingwastika (opt)
Add soaked split mung beans and coat in spice mix.
Add 4-6 cups of water or broth
Add ½ tsp. salt
Add 1 Kombu stick (opt)
Add 1 cinnamon stick and 2-3 bay leaves
Add 2 slightly crushed cardamom pods (opt)
Add 2 chopped carrots, and 3 chopped celery sticks
Bring to a boil and then simmer until beans and veggies are soft ~20 min.
Just before serving add 1 bunch of chopped greens: dandelion, spinach, kale, chard…  Add more water if you want it more soupy. Squeeze 1-2 limes, garnish with cilantro leaves and enjoy over rice, quinoa or barley…