Access Bars Certification with Brooke
Oct 26th MT Shasta, CA 
Are you ready for some tools to step beyond stress & anxiety? Come experience change like never before & gain tools to navigate your world with more ease!
Parents and Bars Practitioners from all over the world are experiencing amazing healing results from running Access Bars with children. I use these tools daily with my own children. They usually ask me to run this energetic body process with them while they are falling asleep at night. I love how much ease it brings and how soothing it is on their ruffled feathers when they are experiencing turbulent waters in their lives.

Brooke Pilkington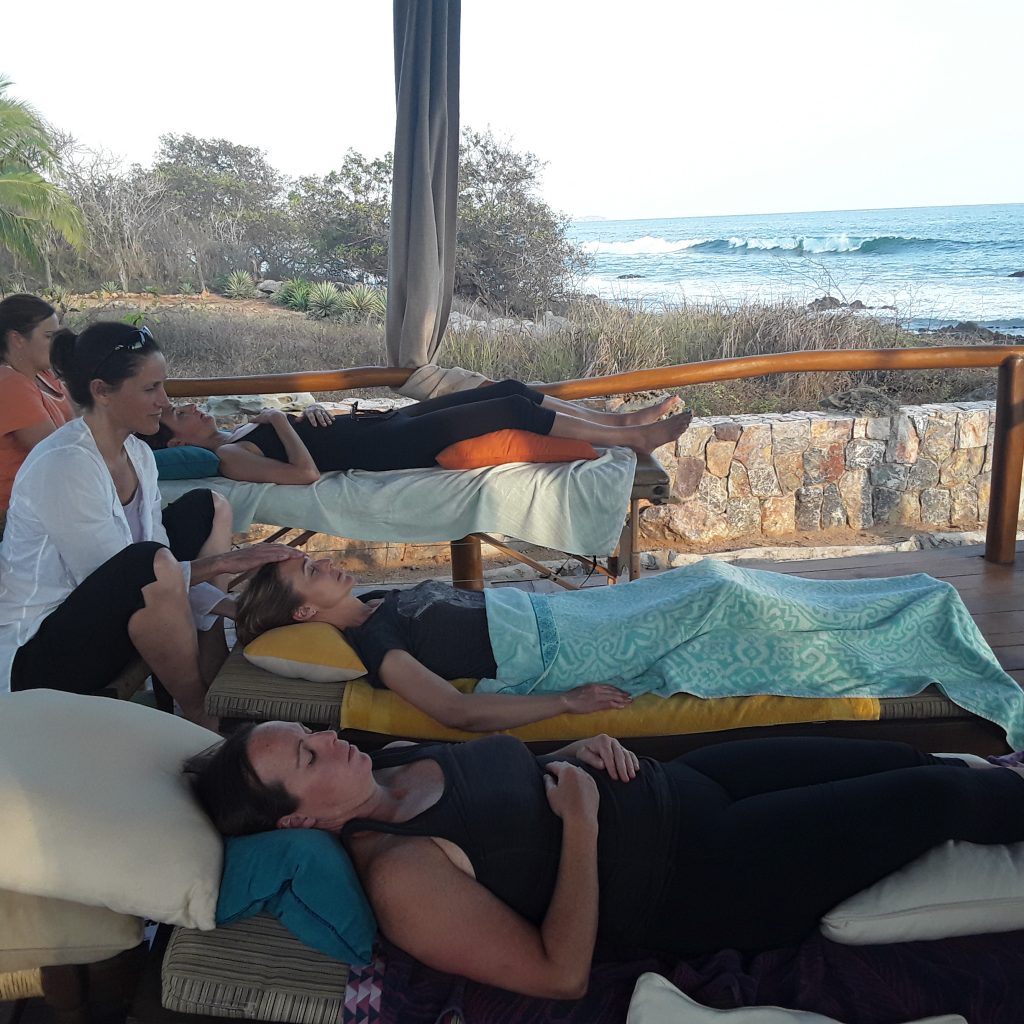 Brooke's so excited to guide you on this amazing journey; 8 hrs of healing, clearing energy, learning access consciousness tools and experiencing shifts in your health and awareness! AND you will walk away a certified Access Bars Practitioner, ready to offer this healing process to your clients, friends & family!

During this one day course you will:
Learn the 32 Access Bars Points
Learn how to use the powerful Access tool called the Clearing Statement
Give and receive Bars twice with Brooke's assistance
Begin to tap into your own awareness and your bodies wisdom
Become a certified Access Bars Practitioner
Join Brooke for one of her next Bars Training!
Sep 16th Redding, CA
Oct 7th San Jose, CA
Oct 26th MT Shasta, CA
The Price for this life changing course is $440 (or repeat price is $220).
Some Benefits of Running Bars with Children:

Less temper tantrums
More ease in falling asleep at night
Deeper, more restful sleep
Smoother relating with others
Less worry about school
Higher test scores
Decrease in symptoms of ADD, ADHD, OCD & Autism
More ease in healing on a physical, mental & emotional level
 
 

The Access Bars are 32 points located on your head that when gently held trigger an electromagnetic release on both a physical and mental level. This release creates space and allows for change and healing to occur in many different areas of your life that may feel stuck or blocked. This is about clearing stress and point of views that are preventing you from having the ease, creativity, mental clarity, money flows, fulfilling relationships, healing or whatever subconscious limitations you are dealing with.
A Few Benefits People Have Experienced from Access Bars:


Ease in falling asleep/ deeper sleep
Less worry & anxiety
More ease in weight management
Greater mental clarity
Decrease in symptoms of disease
New capacity for dealing with & releasing stress
Greater sense of peace & ease in life
More ease in creating a life that works



How does it get even better than that?
What people are saying about learning Access Bars with Brooke:
Thank you for the life changing gift. Brooke, you always amaze me. I appreciated being a part of this class. To me, this is the possibility for peace. I'm looking forward to some bars exchanges.

Anna T  (Santa Cruz, CA) 
I feel like this Access Bars Training with Brooke has given me a new relationship with my body, my health and my life. I am incredibly grateful to have these tools to lean on and so full of gratitude for Brooke's gentle and empowering way of offering this wisdom with such ease and grace. I wish everyone had access to this life changing experience.

Chrissy T (Victor, ID)
Thank you Brooke. The day and this class were such a gift to me. I am loving bringing these tools home into my life and I'm so excited to try the bars on my kids and husband!

Suzy T (Santa Cruz, CA)