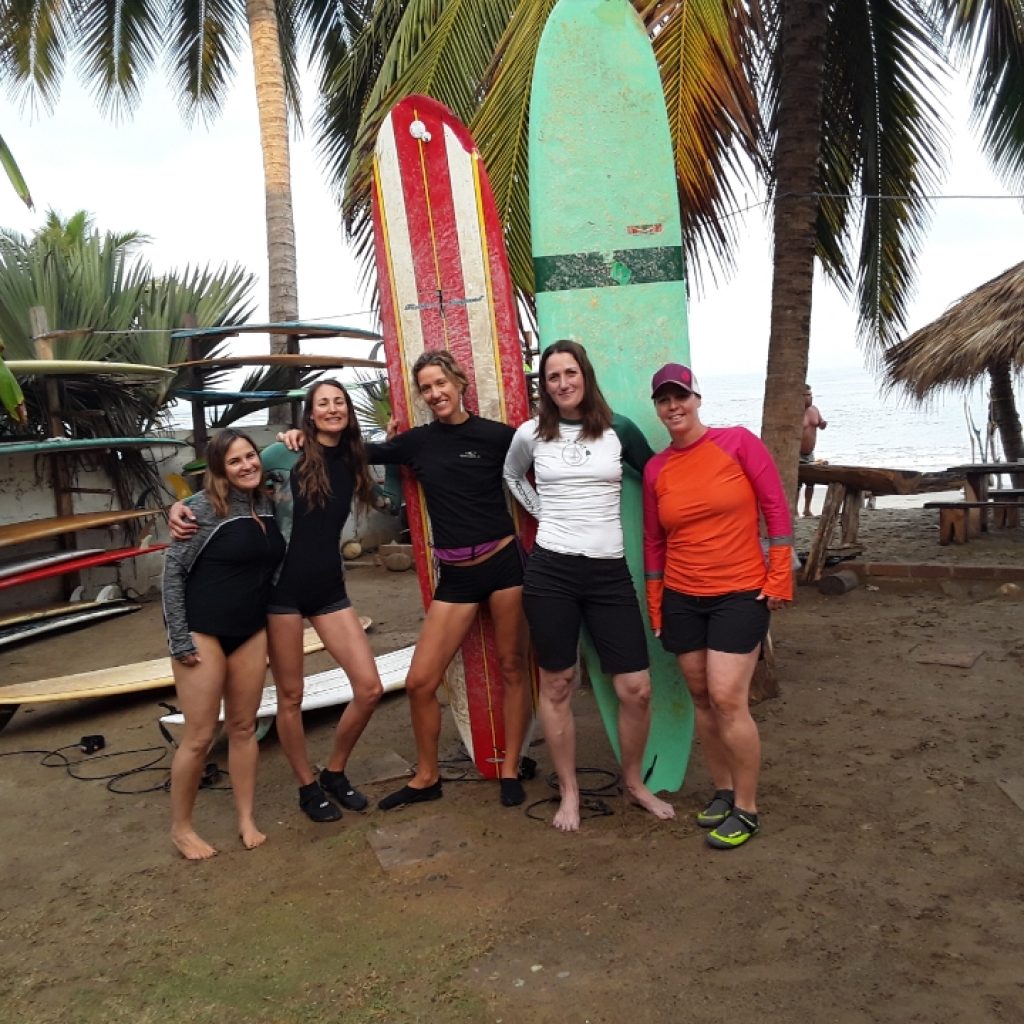 Join us May 5th-10th 2020 in Saladita, Mexico for a rejuvenation adventure like no other!!!
We will stay in LUXURY accommodations right on the beach, walking distance to the world famous left point break of Saladita. We will enjoy optional daily: yoga classes, easy access to board rentals and surf lessons, an infinity pool overlooking the ocean, space, peace, and possibilities. You will also gain tools for releasing; stress, anxiety & stepping beyond depression.
Are you ready to claim some time for yourself? Are you ready to create more EASE in your world? Together we will step into a fresh space to create our lives from, bringing home with us a new set of tools to navigate this reality from a potency of infinite possibilities!

EARLY BIRD DISCOUNT $200 OFF If you register and pay in full before July 31st 2019!

The most amazing part of this retreat was connecting with powerful women who are creating change in their lives and in the worlds. I felt nurtured, loved and expansive. The surf was so much fun! I chose to rent a stand-up paddle board.

I made wonderful friends and reconnected with my body and soul and created more spaciousness in my life. I was reminded to be mindful and kind to myself. If you want to immerse yourself in complete relaxation, remember your creative power, and be surrounded by magical goddesses and love, then don't miss this retreat!

S Sinclair (Santa Cruz, CA)

My favorite part of this retreat was the incredible transformative results of being so fully engaged with other women on the path of amplifying consciousness, becoming aware of how our thoughts shape our energetic frequency, and claiming our agency in crafting our reality. I will never forget catching the same wave with one of my sisters all the way into shore and the pure elation of flying/floating on the wave of a lifetime.


D Tondro (Jackson, WY)